LostWinds2 ha sido elegida aplicación de la semana por Apple
Lost Winds2: Winter of the Melodias es un estupendo juego para el iPad con gran calidad gráfica disponible de forma gratuita por tiempo limitado.
Hoy es viernes, y como todos los viernes Apple elige una aplicación o juego de su tienda de aplicación para colocarla en un lugar privilegiado de iTunes seleccionándola como App de la Semana y ofreciéndola de forma gratuita durante estos días de la semana. Hemos tenido disponibles de forma gratuita por tiempo limitado juegos tan interesantes como Zookeeper DX, la aplicación Solar Walk, e incluso la primera parte del juego LostWinds para el iPad.
Desde el mes de mayo teníamos disponible en la tienda de aplicaciones de Apple el juego Lost Winds2: Winter of the Melodias, una segunda parte del equipo de desarrollo Frontier Developments Limited, para continuar con la primera parte de este juego, pero en este caso el juego ha sido mejorado y tendremos disponibles incluso diferentes estaciones en las que ambientar nuestra aventura desde la pantalla del iPad de Apple.
Características de LostWinds2
LostWinds2 destaca en primer momento, por no ser uno de esos juegos que cogemos en nuestro iPad para jugar unas partidas rápidas, como pudiéramos hacer en juegos tipo Cut The Rope, o los aclamados Angry Birds, sino que este juego para el iPad es para sentarnos tranquilamente y disfrutar de un mundo de aventuras con unos gráficos muy bien desarrollados y con unos entornos fantásticos que explorar.
El juego LostWinds2: Winter of the melodias ha sido adaptado igual que su predecesor de los juegos para videoconsolas de casa y más concretamente de los juegos de la Wii, de donde han portado toda su calidad y estilo optimizados a la perfección para nuestro tablet de Apple.
La historia de este juego es muy parecida al primero, donde tendremos que intentar rescatar a la madre de Toku en un viaje en el que tendremos que evitar numerosos peligros ocultos en cada uno de los escenarios que vayamos pasando y donde tendremos a antiguos enemigos a los que derrotar aplastándolos, lanzándolos, quemándolos o lo que se nos ocurra, además de nuevos enemigos más poderosos.
Video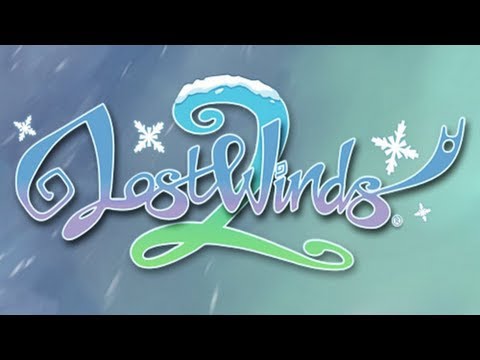 Compatibilidad y precio
LostWinds 2 Winter of the Melodias está disponible en la AppStore de forma gratuita al haber sido elegida aplicación de la semana por Apple, así que aprovechad la oferta por tiempo limitado para hacernos con este fantástico juego de aventuras para el iPad. También el juego es compatible con el iPhone y con el iPod Touch a partir de la versión 4.3 de firmware e incluso viene optimizado para el nuevo iPhone 5 de Apple. Para descargar este juego tan sólo tenemos que hacer click en el siguiente enlace:
[app 488671285]