Cut the Rope: Experiments HD para iPad
Un nuevo juego basado en el formato de cut the Rope con el que disfrutaremos con 75 niveles para dar caramelos a nuestro amigo Om Nom.
Una nueva entrega del fantástico y exitoso juego Cut the Rope ha salido al mercado en la AppStore. En este caso no se trata de una actualización del juego sino que es uno nuevo del que disfrutar que se ha denominado Cut the Rope Experiments HD.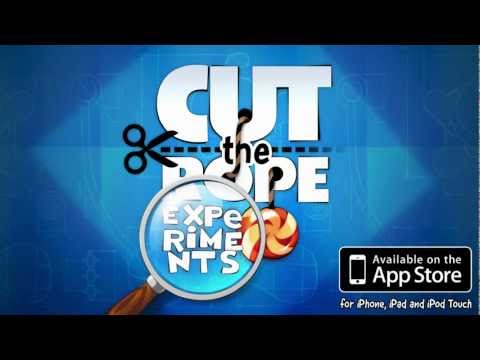 Como vemos en el trailer, ahora tenemos a un científico que va a investigar el paquete que contiene a nuestro insaciable amigo Om Nom, al que alimentamos con los caramelos. El científico buscará una explicación al deseo de nuestro amigo por comer tantos caramelos.
En este nuevo juego disfrutaremos, de momento, de 75 niveles que se irán actualizando con el tiempo para aumentar la jugabilidad de forma gratuita. Como novedad tenemos también que el científico será quien nos diga los logros que vamos realizando.
Podemos comprar Cut the Rope Experiments por 1,59€ directamente de la AppStore haciendo click en la imagen que mostramos a continuación: